Concept
---
Kalyca is more than a ready-to-wear brand, it is also a project: that of changing the way we consume. From creation to sale, the Kalyca philosophy revolves around the following principles:
offer quality, durable items in an ethnic-chic style,
enhance and protect traditional West African crafts,
make clothes in France,
minimize the ecological impact of the ready-to-wear trade.
Quality
---
The materials used for our creations are :
organic cotton woven and dyed in France,organic cotton woven and dyed 
high quality cotton grown, spun and woven in Burkina Faso and Ivory Coast,
Lyon silk,
French cotton lace from Puy-en-Velay.
Our "tye and die" fabrics are dyed using ancestral Ivorian techniques based on vegetable dyes.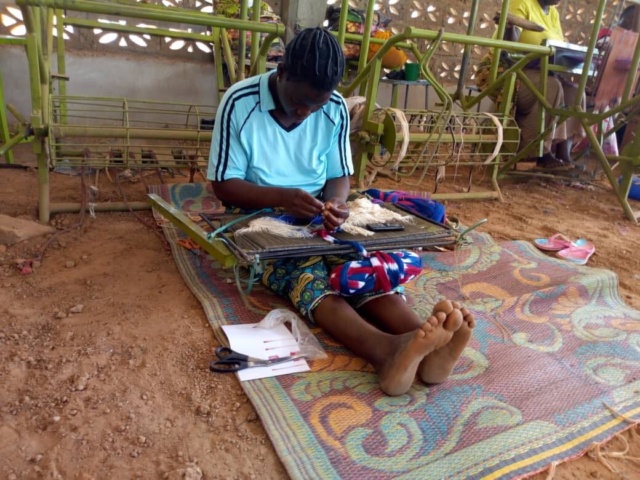 Éthics
---
Because we believe that work must be a means of social integration, we are committed to combating all forms of human exploitation.
In Burkina Faso, we work with associations that train women in precarious situations in the weaving trades.
In France, our clothes are made by people experiencing social reintegration.
Thus, we have the assurance that all the people participating in the manufacture of our parts are paid with dignity and benefit from solidarity support.